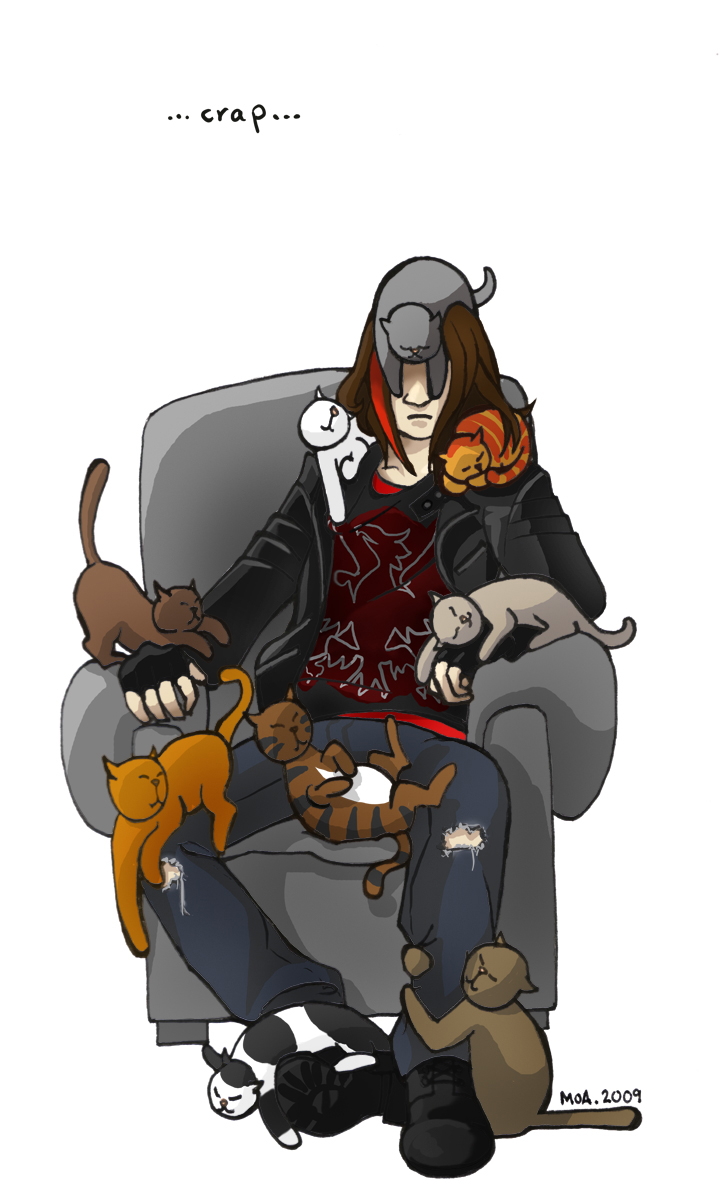 This is Warren Peace from Disney's movie Sky High. The movie sucked, but Warren ruled. I went to ff.net to find a few fanfics, and started reading Jeune Chat's epic "War and peace in mind" (worth reading, if you have time and like the fandom). Then I read her story "Warren vs the cats", and this image popped up in my brain and refused to go away until I'd drawn it. So here it is.
I haven't gotten the hang of colouring the lines yet. Too bad. That might have made it better. But hey. I still like it.
Warren will have to fight tooth and nail to keep his 'fragile bad-boy reputation' now, I'm sure. Heh.
Copyright by Ihni 2009