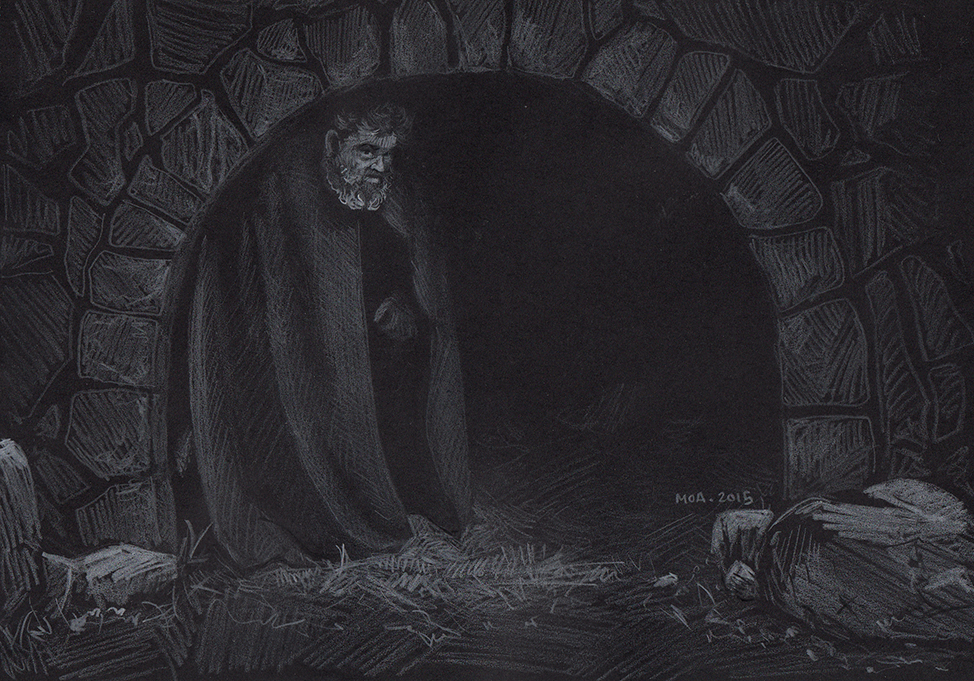 Went to see Kvartersteatern's version of Ronja Rövardotter (Ronia the Robber's Daughter) a couple of days ago, and was inspired. Took a bunch of pictures that I've used as references for a couple of sketches and drawings lately.
This is Mattis, eavesdropping when Ronja is trying to convince Birk to come back home.
Grey and white pencils on black paper.
Copyright by Ihni 2015